About
Dariusz Mielcarski, M.Sc. Mechanical Engineering, Patent Attorney in Poland (Patent Lawyer, Patent Agent in Poland), European Trademark and Design Attorney (Professional representative before EUIPO),
is authorized to represent clients before the following institutions:
Polish Patent Office;
Polish courts (to the extent of industrial property law);
European Union Intellectual Property Office (EUIPO, perviously OHIM).
Dariusz obtained his Masters degree in Mechanical Engineering from the Gdansk University of Technology. He also studied intellectual patent law at the University of Warsaw, and he has received valuable experience from working at the patent office of Kasper & Laughlin, Attorneys at Law, in Warren, New Jersey, USA, before returning to practice in Poland. A native speaker of Polish, Dariusz is also fluent in English and verifies technical German.
Katarzyna Mielcarska, MPharm, Patent Attorney Assistant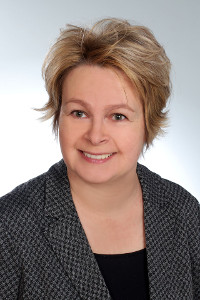 Katarzyna graduated as Master of Pharmacy (MPharm) at Medical University of Gdańsk and she has over 20 years of experience as pharmacist and pharmacy manager.

Katarzyna is an assistant and a consultant in cases related to pharmacy field and she manages administrative matters. She speaks communicative English.
Master of biotechnology Joanna Balas, Patent Attorney Assistant
Joanna graduated as a Master of Biotechnology at Intercollegiate Faculty of Biotechnology at University of Gdańsk and Medical University of Gdańsk.
Joanna is an assistant and a consultant in cases related to medicine and biotechnology field. She speaks English fluently.
Maciej Mielcarski, Master of Science, Patent Attorney Trainee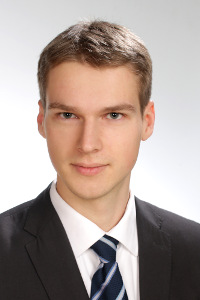 Maciej graduated in Automation and Robotics at the Faculty of Electronics of the Wrocław University of Technology. Currently, he is undergoing an attorney apprenticeship conducted by the Polish Chamber of Patent Attorneys.
In our firm, he is responsible for the maintenance and management of IT systems as well as consulting in the field of electronic, electrotechnical and mechatronic patents.
Services
LION & LION
will be your patent agency in Poland to take care about all of your IP in Poland and Europe. If you have questions like: how to register an European Trademark; how to register a Community Design; how to validate an European Patent in Poland; how to register a trademark in Poland; how to renew a trademark in Poland; how to renew the European Trademark or how to renew the Community Design - we can provide quick answers. In particular we provide the following services:
1. Patents, designs and trademarks in Poland:
preparation, filing and prosecution of application for patents, utility models, trademarks and designs before the Polish Patent Office;
2. Community Designs and European Trademarks:
preparation, filing and prosecution of application for European Union Trademarks and Community Designs before the European Union Intellectual Property Office (former OHIM);
3.
Preparation of European Patent Applications to be filed in European Patent Office (EPO);
4.
Responses to refusal of protection of trademarks (IR) before the Polish Patent Office;
5. Validation of European patent (EP) - EU patents validations in Poland;
6. Annuities and renewal fees in Poland
- servicing before the Polish Patent Office, as well as in Europe - servicing before the EUIPO;
7.
Searches of novelty of patents;
8.
Licensing and transfer of technology;
9.
Patent infringement litigation;
10.
Contentious proceedings before the Polish Patent Office: oppositions, renewal, invalidations, non-use, and cancellations.
Price
The total price consists of two parts: one part for the official fees of the Patent Office and the other for the Patent Attorney's services. The first part is fixed according to the official regulations, but the second part is negotiable on a case-by-case basis. Please contact our office for more detailed information concerning your specific case. We are able to offer very competitive prices because we do not have to earn money for expensive big-office overhead.
Our partner for international IP prices calculation*:
* We are not responsible for any mistakes or out of date offers obtained from the web site: www.ip-coster.com. Current offer will be send directly from us upon request.
European Validation
European Patent validation in Poland
How to validate European Patent in Poland?
The European patents granted by the European Patent Office take effect in designated countries of the European Patent Convention upon fulfilling requirements of the national laws. An European patent designating Poland has legal effect only upon its validation according to applicable provisions of law.
The procedure of validation of the European patent in Poland requires filing of the Polish translation of the granted patent within three months from the publication of the grant of the European patent in the European Patent Bulletin. It is vital to assign validation of the European patent to professionals specialising in the particular field the patent covers. An inaccurate translation could have detrimental implications on the extent of patent protection. We strongly advise to entrust validation of European patents to reliable source.
We offer the validation services on competitive terms. All translations are made either personally by a Patent Attorney – expert in the field or by a experienced translator chosen for their expertise in accurate translation involving the particular field. These are always carefully double-checked by a Patent Attorney.
The following documents are necessary to proceed with validation: granted version of the European Patent (or the Text intended for Grant / Druckexemplar), signed Power of Attorney and the written acceptance of our terms of the validation service.
It is worth to note, that before European patent is granted, a provisional protection conferred by a European patent application may be secured. In order to obtain provisional protection, the translation of the claims into Polish language must be filed following the domestic publication. For proceeding with obtaining provisional protection we need the number of European patent application, the text of claims as published by EPO and, as always, a Power of Attorney document.
Contact
Patent Agency:
Kancelaria Patentowa Lion & Lion Dariusz Mielcarski
Address:
ul. Karlowicza 24/1
80-275 Gdansk, Poland
VAT/NIP: 584 199 05 41

Phone: +48 663 802 804
Fax: +4858 333 4924
Skype: dmielcarski


E-mail: patent [at] LIONandLION.eu
Order services here: